The Weekly Habit Your Teams Will Fall In Love With
Unlike other employee engagement and performance tools, Tuddl gives ownership to the team. Using targeted behavioural nudges, we help you quickly identify your teams upcoming challenges and emerging trends.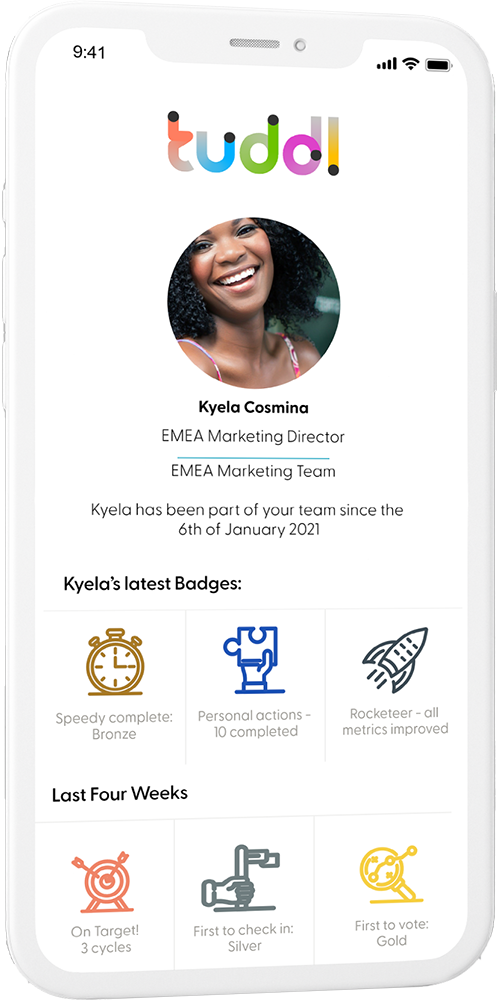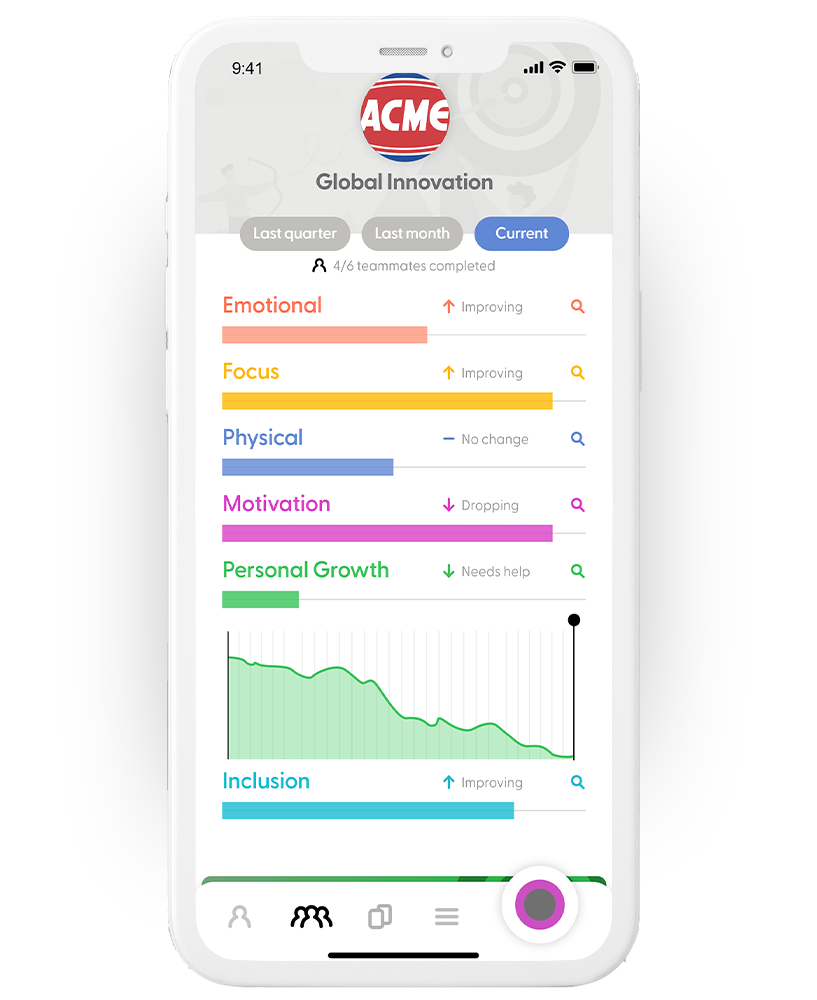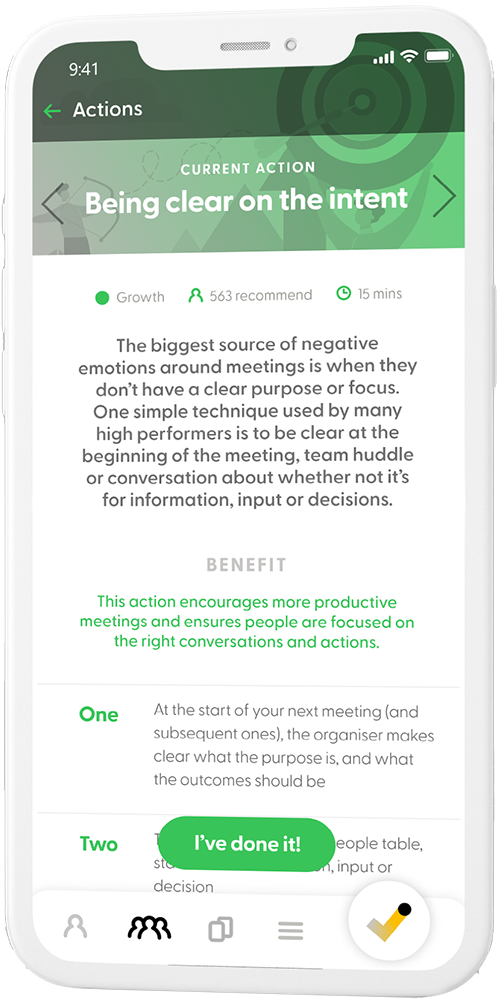 Trusted By People-First Brands Culture and Purpose Across Hybrid Working
Maintain and improve organisational performance with a more focused, more connected workforce. No matter where your teams work from, give them the tools to implement improvements that make their work rewarding and satisfying.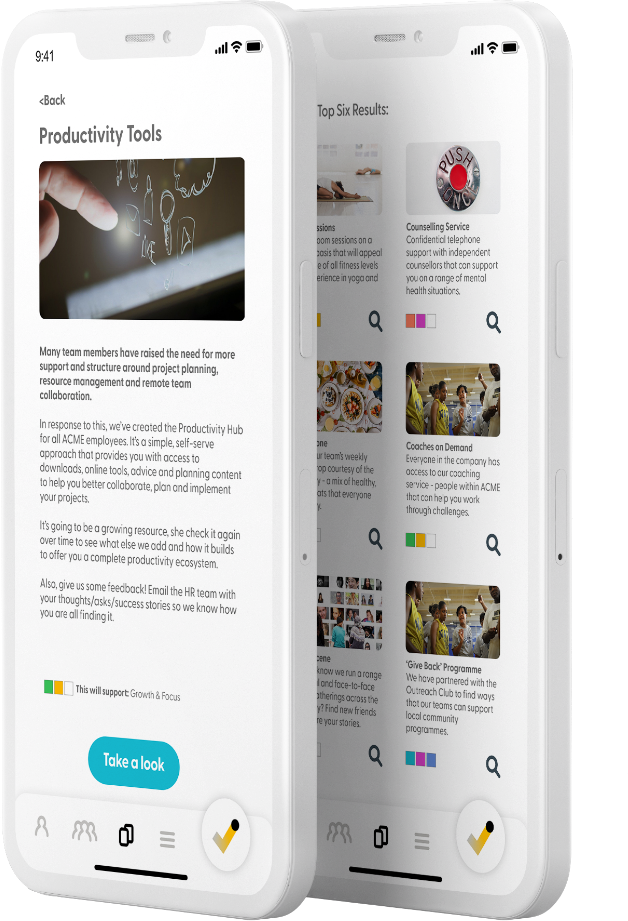 What Our Early Adopters Have To Say
"I'm really loving the Monday morning check in – we all are – it's a five minute pause and reflection that really helps me identify what the week ahead is going to be like, and how I'm showing up for the rest of the team."
UKTV Team Member
"Tuddl gives our dynamic team an anchor point to ensure we're motivated, focused and proactive. As an agency we're client-focused, so Tuddl is a welcome tool to remind us to take care of ourselves and nurture our team culture."
Topodium Group Team Member
"We've already used one of the actions to 'nudge' ourselves in the right direction. It was just what we needed, a short, easy to do team discussion that led to us unlocking a challenge that's been blocking us for some time."
Bell Integration Team Member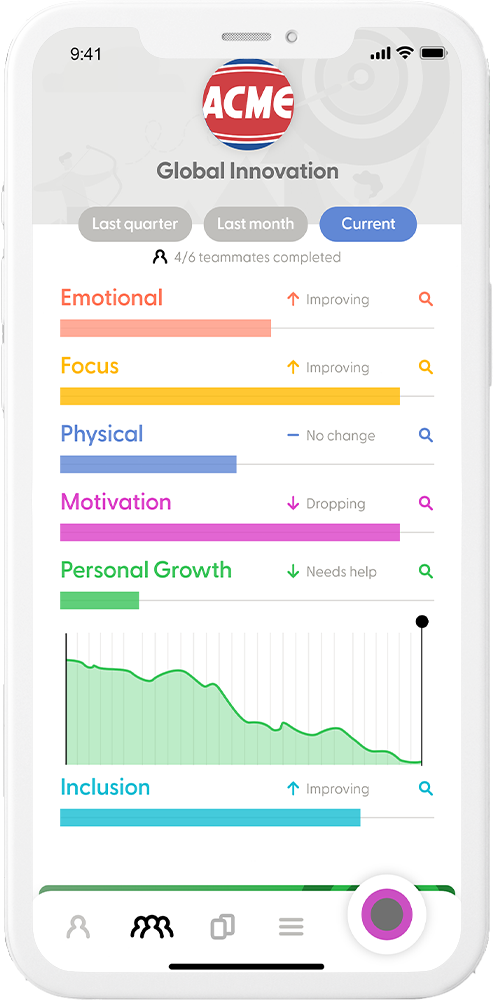 Forward Focused Check-Ins
Your teams can easily check-in with Tuddl. Set a cadence that works for you, and look forward to short, impactful surveys and tailored questions.
Based on the results, your teams can focus on areas of improvement that matter the most, supported by insightful content created by subject matter experts.
Action-Led Performance Improvements
Keep your teams motivated, connected and productive through action-led improvements. Though change and building new habits can seem daunting, we're with you at every step with wellbeing content, expert advice, and helpful prompts.
Small actions amount to a world of difference, creating culturally aligned teams who are confident to show up and take ownership.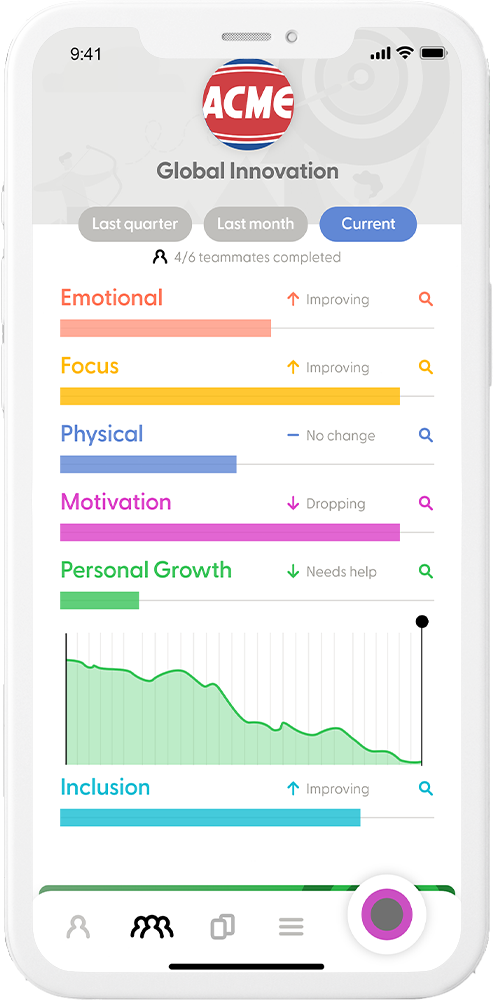 Teams take ownership of their wellbeing and performance by voting on team actions that will have the biggest benefit. Setting collective objectives enables teams to focus, put in the effort, and really work on making positive change.
As a leader of people, you'll be able to identify problem areas and address them quickly with team analytics and insights into performance and workplace wellbeing. Over time you'll see trends, and have the information you need to show just how effective and efficient your teams are working.
Every Team Deserves a Tuddl
Building a positive workplace culture is no longer just about office perks, swanky spaces, and drinks after work. Tuddl teams know what it truly takes to make individuals happier, successful and more productive. They share our vision to make the new world of work one that all teams can contribute to, feel a part of, and have a say in. It's time to understand your teams – why? Because it's good business sense.
In a study by Gallup of nearly 200 organisations, companies with the highest levels of employee engagement were 22% more profitable and 21% more productive than those with low levels of engagement.
The Tuddl system focuses on six key metrics that, collectively, cover the major factors that impact individual and team wellbeing and performance. They have been developed over more than five years of practical research and development with a wide range of organisations across the globe.
They are the components that we see having the biggest impact on areas such as morale, productivity, mental attitude, team dynamics, collaboration, engagement and motivation (plus a host of others). Our work has shown that, when teams have the chance to work on and improve the six areas, they create better work environments that benefit individuals, teams and the organisation.
Emotional
The balance of positive versus negative emotional states for the individual and team – how they are feeling about the work and the connections.
Physical
Health with an emphasis on hydration, exercise and a balanced diet, worked on together as a group.
Focus
Individual ability to target and deliver what they feel is important to achieve and for the team to collectively work in productive and targeted ways.
Personal Growth
The sense that there are positive challenges ahead that provide development and progress for people and the wider group.
Motivation
A desire to engage and be part of achieving their own and the wider team's aims and objectives in positive ways.
Inclusion
Being fully part of the team, able to contribute an equal amount and to feel that people can make a meaningful contribution to the team's work.
We also ask teams to give their input on three Sentiment Metrics – Performance, Challenge and Progress. Whilst these are not directly worked on by team members, they provide insight into how people are feeling and act as a long-term gauge on the impact of Tuddl on the team.
We measure the metrics through regular pulse check-ins, that ask one question per metric, per week. The questions are designed to gauge how a person feels about each one, and to get them to indicate what the week ahead looks like for them. This is an important differentiator – Tuddl is focused on what's ahead, not what's gone before.
Whilst each question focuses on one metric, we know that the scoring can also have a bearing on the other six – for example, a very low physical score will also impact the emotional metric.
The aim is to teach people how to check-in – using it as a regular pause and reflect for themselves, and thinking about where they are with each metric. The questions are designed to be engaging prompts, making the process more interesting, sticky and personal.
The more you put in, the more you get out. Tuddl incentivises teams to build positive habits with badges and milestone awards.
Your teams will look forward to regularly checking in, though even if they forget, we send friendly reminders and nudges so wellbeing and performance remains on the agenda.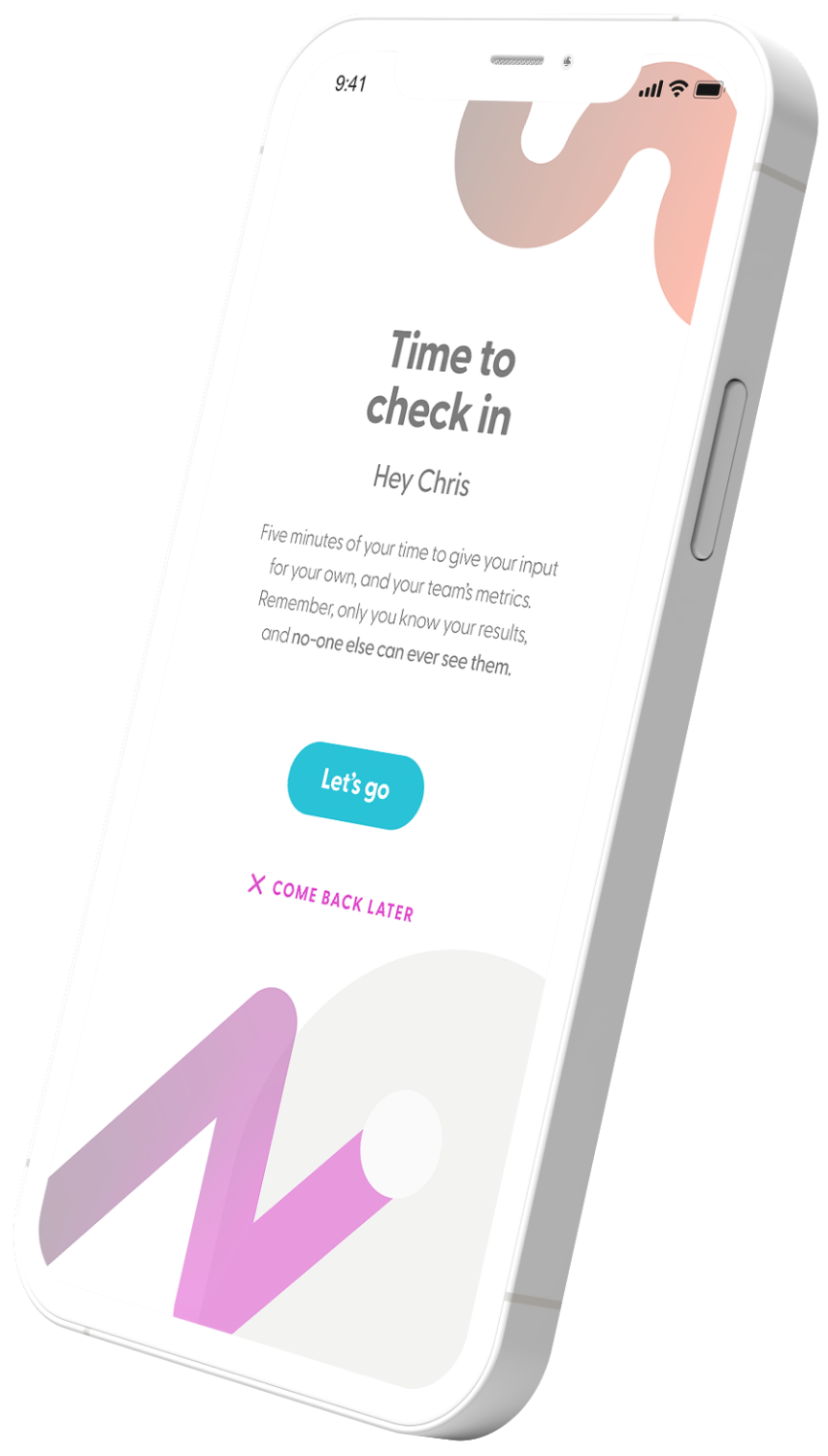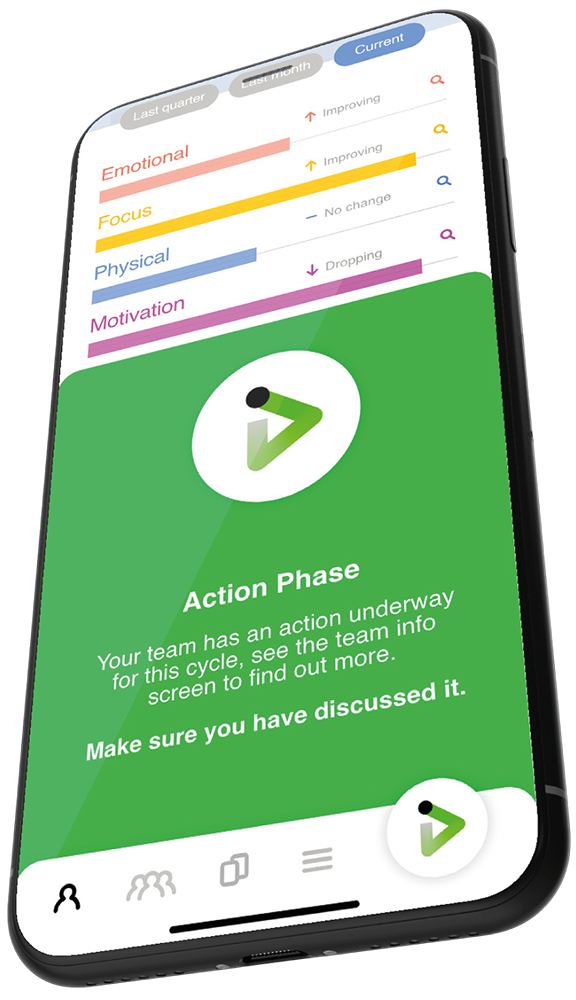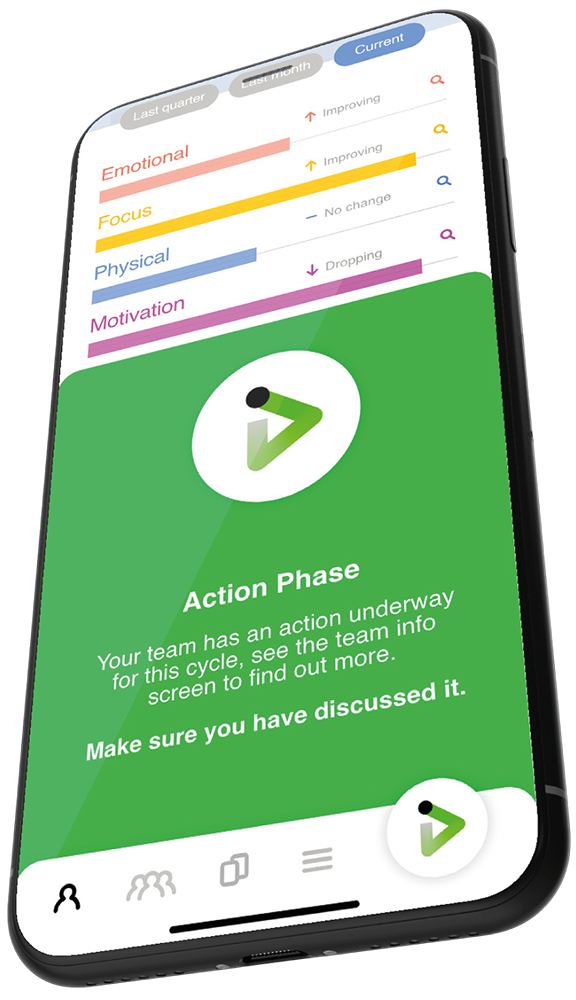 Tuddl has to work for you, so that's why we've enabled a centralised place to store your people and HR documents.
Frequently Asked Questions
What is Tuddl and how does it work?
Tuddl is a platform that helps teams to improve their performance and wellbeing metrics through regular, light interactions with engaging content and activities.
How does Tuddl work?
Tuddl is built around a regular check-in that sees people answer nine core questions. From there, the system creates a team plan of action to make minor improvements (chosen by the team) and gives clear, simple data on the six metrics.
Alongside team activity, it also provides plenty of support for individual development and progress – providing articles and actions that people can use to improve their working lives.
People are put into individual teams, and work together to both achieve actions and to build Tuddl Points – which are gained through app use, to unlock benefits and rewards.
Tuddl also acts as the central point for all of an organisation's wellbeing support and team support content – giving more value to these often under-utilised resources.
How is Tuddl Different?
Firstly, Tuddl is not an engagement tool, nor is it an assessment or performance management tool. It's a wellbeing service for teams that has two unique features – firstly, it focuses on the future, not the past. This is a very important factor in helping people make improvements. There's no point trying to fix the past (but SO many tools do just that), and all of our actions and solutions look ahead.
Secondly, Tuddl uses the power of the team to create positive change. This is a unique feature, and one that drives greater success around actions and improvements. Something done together is twice as likely to succeed, and that's our focus.
Who is Tuddl for?
Tuddl is for organisations that want to (and are comfortable to) give teams the tools and support needed to help them make incremental improvements to the way they work together. It's not a tool to monitor performance – quite the opposite.
Any organisation can use Tuddl as part of its offering to employees in the wellbeing and performance areas. It can sit alongside other tools, and support initiatives across your organisation.
Tuddl works best in organisations that trust their employees, and know that the best, most lasting changes are those that people make themselves.
Does Tuddl require advanced digital/technical skills?
In a word, no. We tested it on all sorts of teams, and made sure some of them were not particularly tech literate. It's easy to use and no more complicated than navigating any of the regular social media apps that people use. #Easy
Is Tuddl GDPR compliant?
Yes – we are GDPR registered and have a robust data protection policy in place.
How does Tuddl manage Data Privacy?
Our system has been independently verified as secure and trustworthy, but we also ensure that data is managed in accordance with best practices and never put at risk. We never sell a person's data, we never share it with outside organisations and we never let anyone see an individual's scores. Also, in line with the majority of SaaS products, any user data is owned by the organisation using Tuddl, not us.
How do I onboard with Tuddl?
You give us two thumbs up and the magic happens. In this case the magic comes from our client team, who will help you configure the platform, engage your team leaders and ensure you've got the support and content needed to get going. If you are a single team wanting to use Tuddl, we can set you up in minutes and give you the tools to use it instantly.
How do I contact your support team?
Either email our help team: [email protected] or, if you are an admin user, then use the live chat on the web portal to get instant help.
How does your pricing work?
We work on a monthly fee basis, and this can be for as little as one team. As you add more teams, the per-team price drops – our sales team can help you with pricing. We also offer an enterprise cost, which is aimed at larger organisations needing more support and tailoring for their teams to use.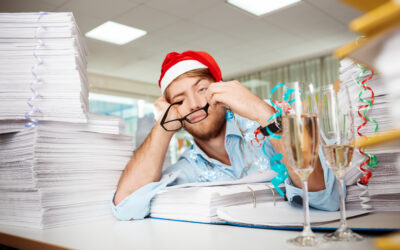 Set limits, make moments, be kind - the key to...