Feel The Pulse Of Your Business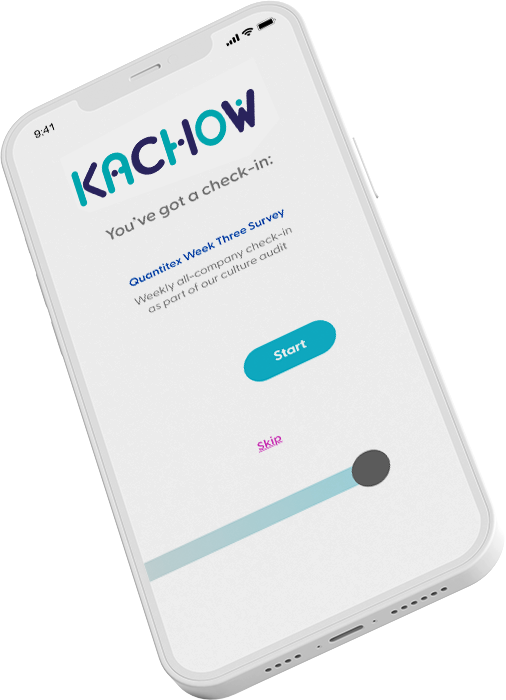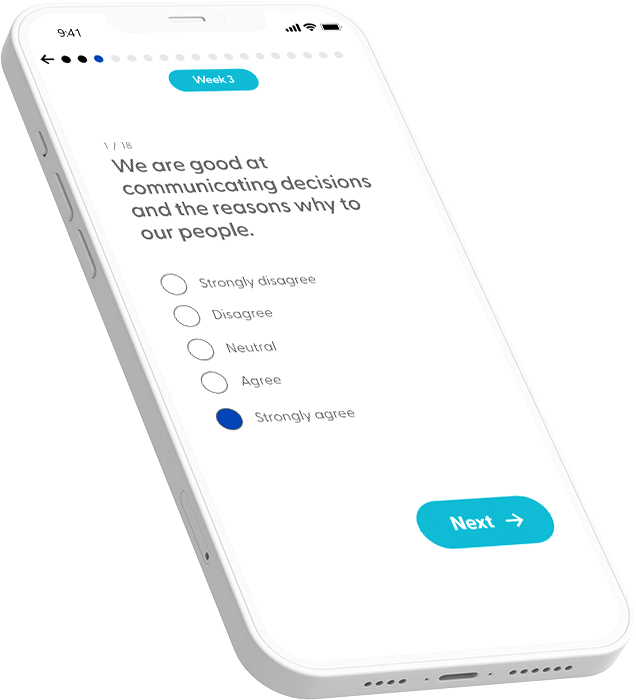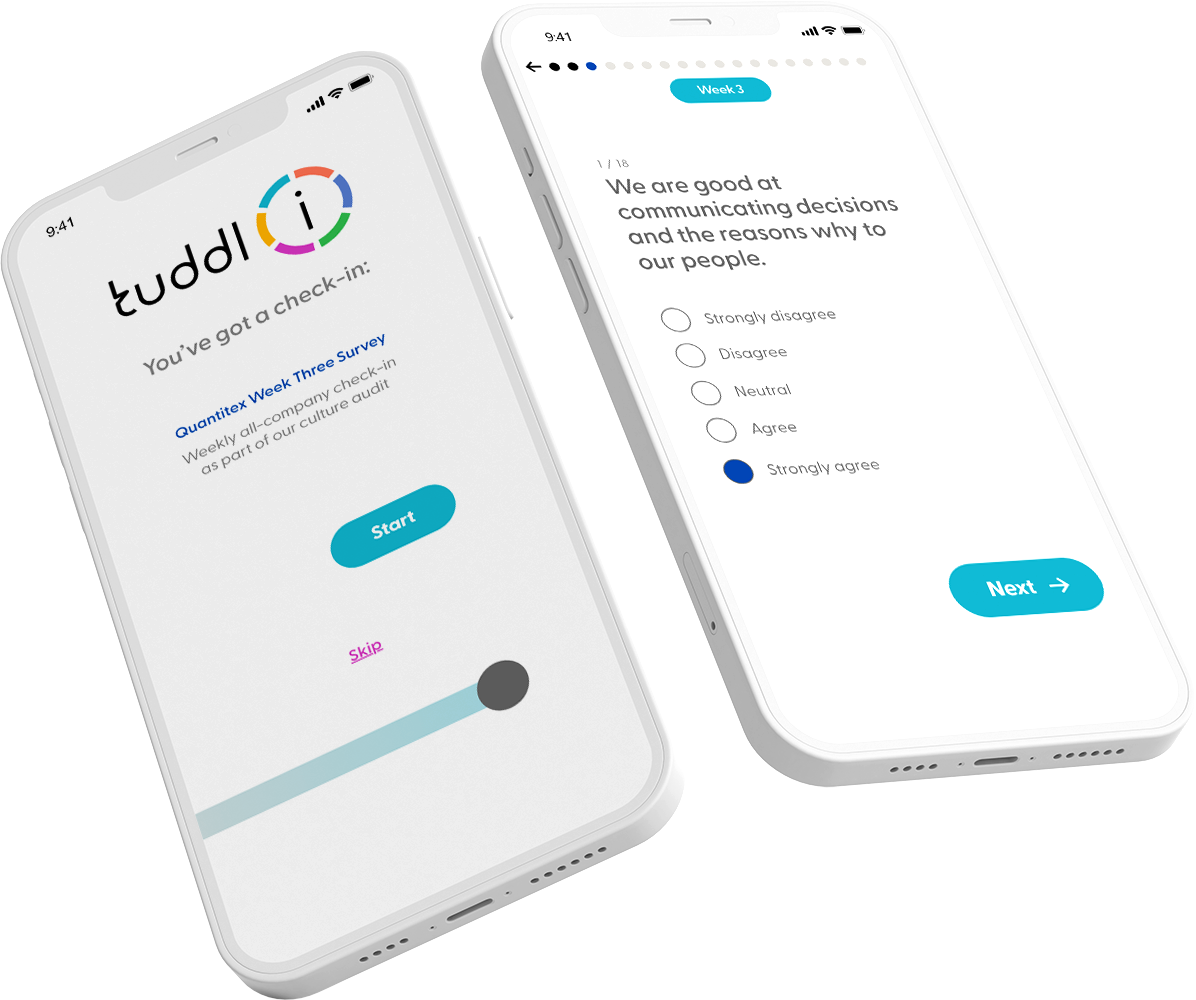 Collect feedback from everyone in your organisation, find out how people feel about your culture, changes, or new initiatives in a heartbeat.
Kachow gives employees the ability to quickly input on subjects, and for you to plan effective action based on their response.
Power The Voice Of Your People, At Scale
Using the power of Tuddl technology, Kachow helps identify what is keeping employees engaged, provides insights on the connective tissue between change and performance, and guides you to the most impactful actions for your company.
Kachow sends short, regular sets of questions direct to the hands of your teams through the Kachow app. Anonymous submissions, friendly prompts and defined time periods for surveys ensure you're gaining tangible, helpful contributions at prime moments.
Download the app. Complete the survey. Unlock smart business and people insights.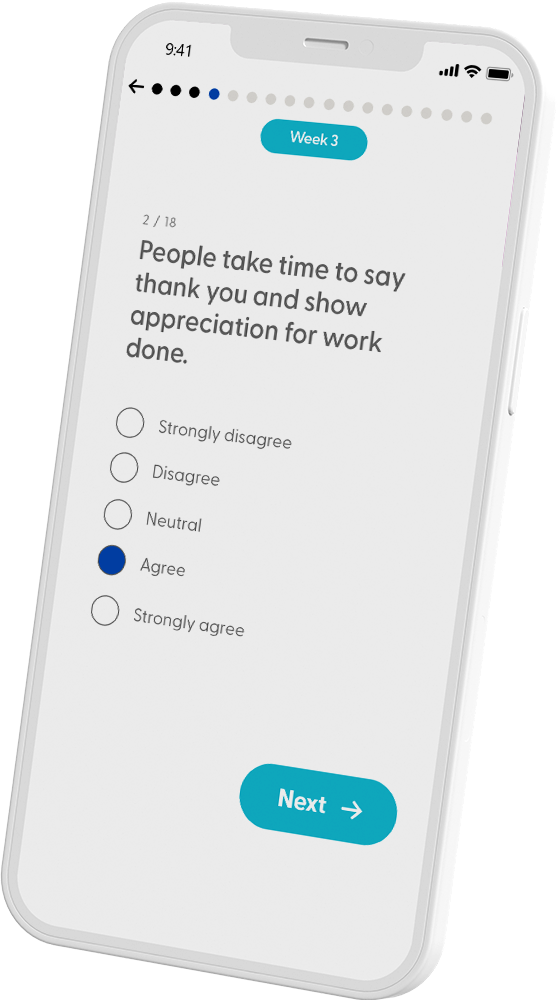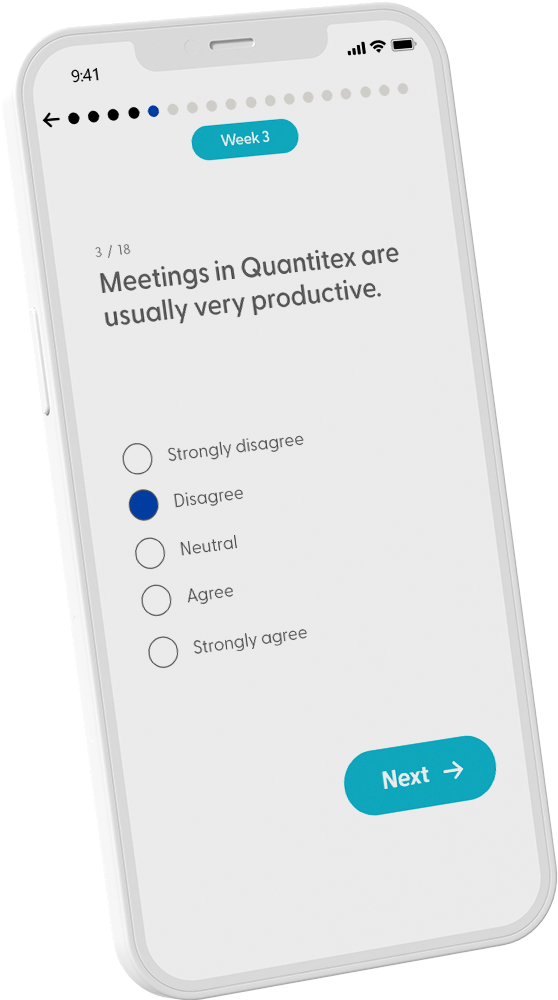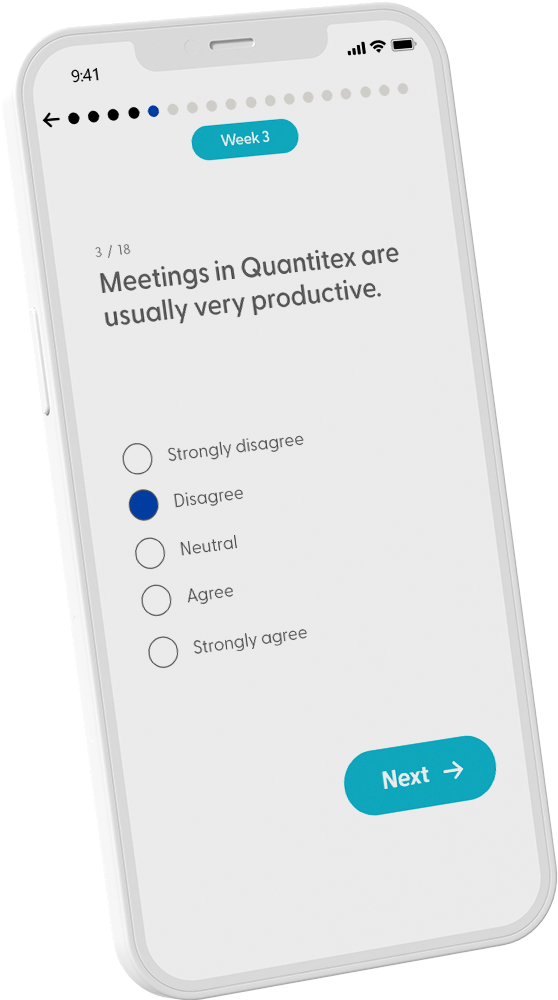 The Simple, Quick and Effective Solution to Employee Engagement
The beauty of Kachow is in its efficiency and speed. Isn't it time we moved away from manual surveys sent on an email link that gets lost in employee inboxes?
We've heard first-hand the feedback on company surveys – the confusing question structures, laborious free text answers, and tiresome amount of questions!
Kachow is simplicity at its best. What's more, we can use our people-first expertise to help you write questions, or you can write your own. Once created, the process runs itself, so you can sit back and watch the data roll in.
Collaborate and Close The Loop on Team Feedback

The Kachow app puts the control into the hands of your people and teams. Visibility and transparency on when micro surveys will open, which surveys they've completed, and what's still to complete, means they feel part of the ongoing conversation with leadership.
Rolling-out Kachow to your teams is straightforward and painless. Set your own questions or pick from our established sets, including culture audits values assessment, working practices; and change responses. Line up your questions and you're set to go!
Talk to one of the team and we can explain the tool further, give you a demo and talk you through pricing.